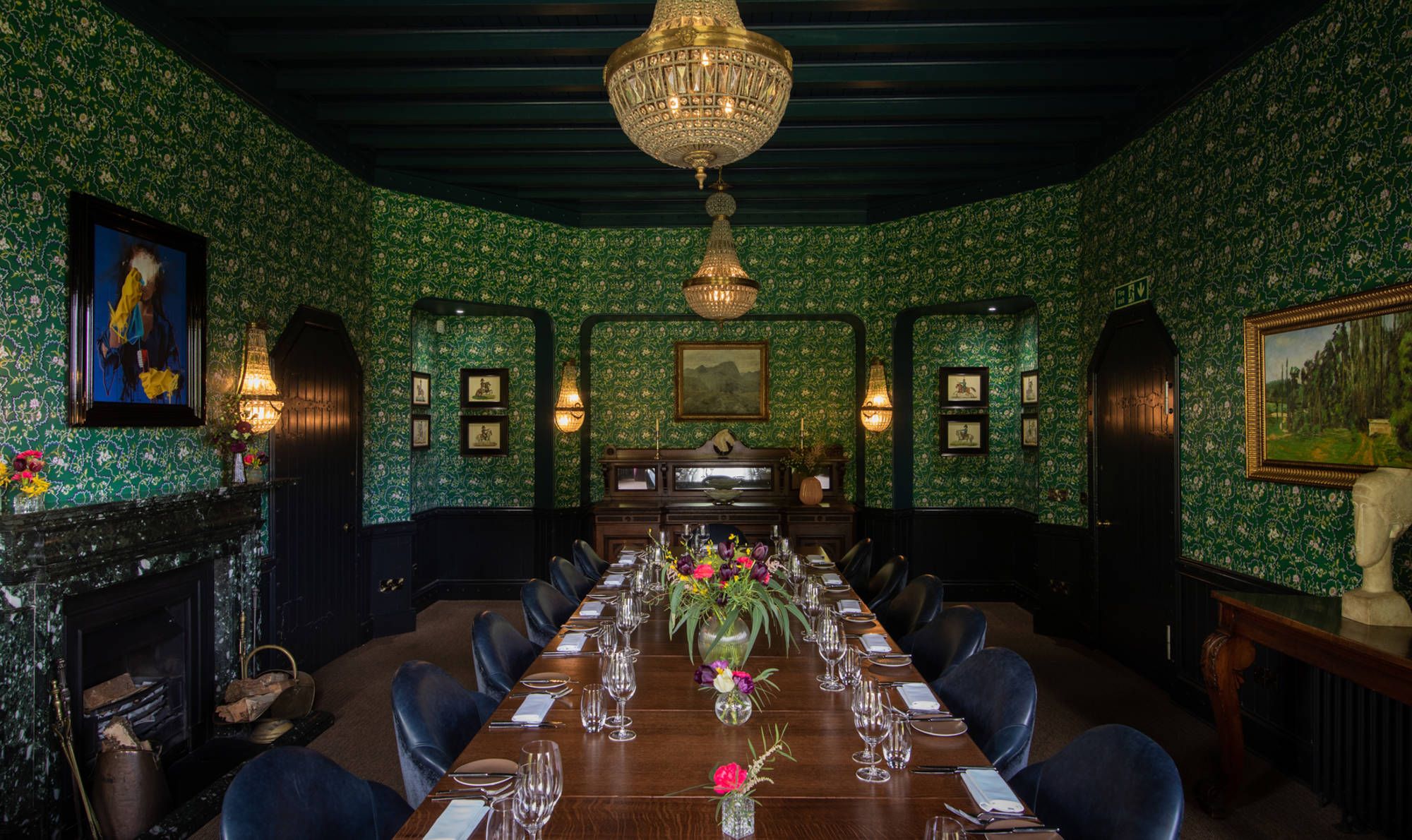 For simply delicious celebrations
Private Dining
Bring your clan together under our roof and we'll bring you the warmest hospitality, sublime food, and a choice of atmospheric venues.
Whether you're planning an extravagant party for up to 300 people in a marquee, treating your team to the ultimate business dinner or dreaming of an intimate get-together just for two, we can help you create the perfect private dining experience.
We're engaging, imaginative hosts, offering a big-hearted Scottish welcome and all the inspiration you need to make your next special occasion effortless. 
Discover more with our dedicated brochure.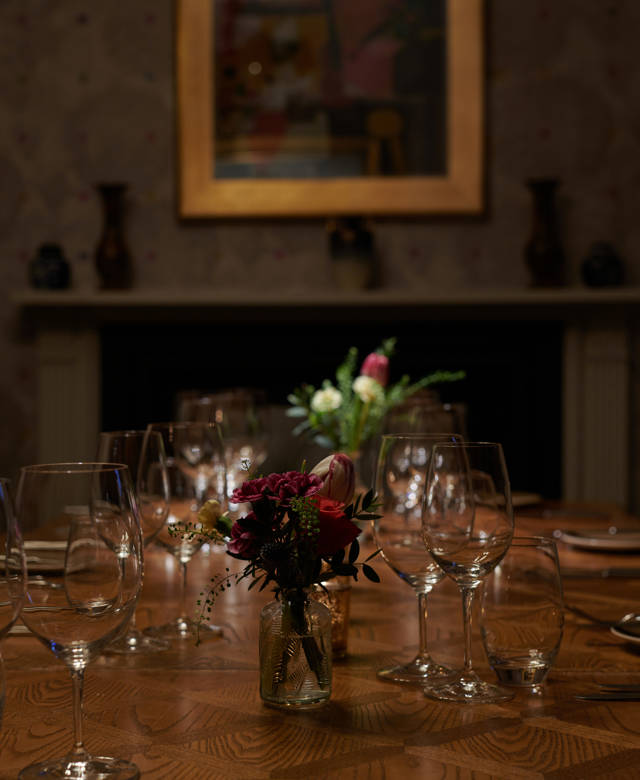 A characterful, welcoming space for dinner parties of up to ten. The Study offers subtle splashes of playfulness, like the delicate rainbow polka-dots on the wallpaper and the bright pink ceiling. Connect over beautiful food and admire the paintings from the Royal Society for Arts that decorate the walls. Gather around the table, share some fresh, thoughtfully prepared fare and let the conversation flow.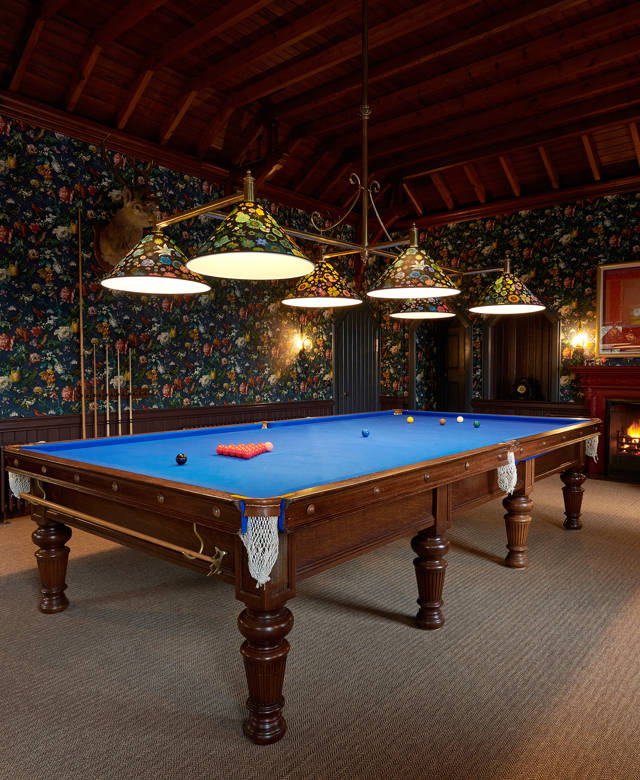 The Billiards Room is our bold maximalist statement! A bizarre mix of intense colour, florals, stags' heads, fish and playful accessories, it feels as if you've entered Narnia when you walk in. A grand room in which to escape, have fun, play and be transported to another time and place.  A fabulously welcoming choice for informal standing gatherings – such as drinks gatherings and finger buffets.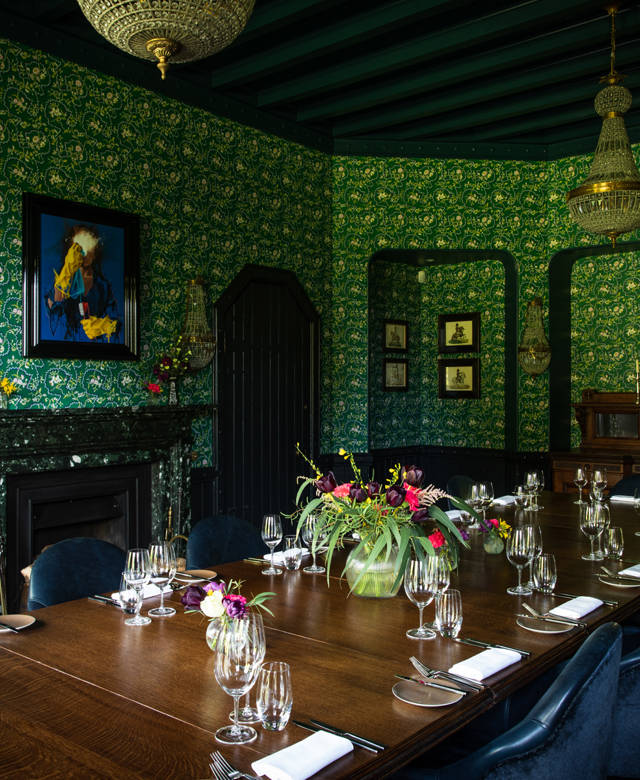 This is a private room with a difference! An unorthodox Victorian style room with a moody, bohemian atmosphere. Rich, vivid and vibrant colours and eclectic artworks create a unique dining room that's big on drama and impact. Looking out to the gardens, The Garden Room seats up to 24.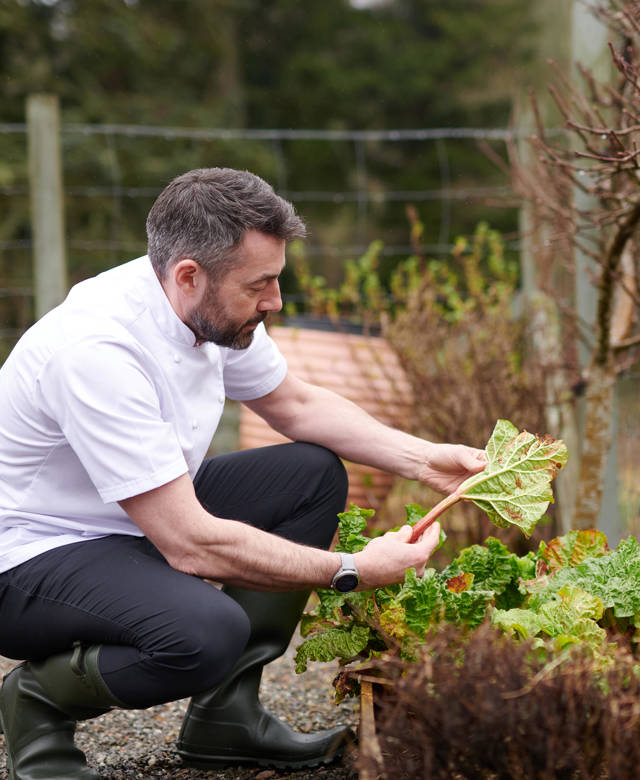 Executive Head Chef Darin Campbell can craft a menu that fits around your wishes, including vegan and gluten-free plates. Our wild and beautiful ingredients are locally sourced in harmony with the seasons and thoughtfully prepared to showcase a landscape of flavour.  
"Please give my sincere thanks to the whole team at Cromlix who pulled out all the stops to make my 60th Birthday Dinner very special indeed. The staff were polite, courteous and attentive but not intrusive, the setting was gorgeous and the room was just perfect for the occasion. Chef created delicious food which everyone thoroughly enjoyed. Thank you to you too for listening to our requirements and your attention to detail. I will certainly be recommending Cromlix."
Fiona