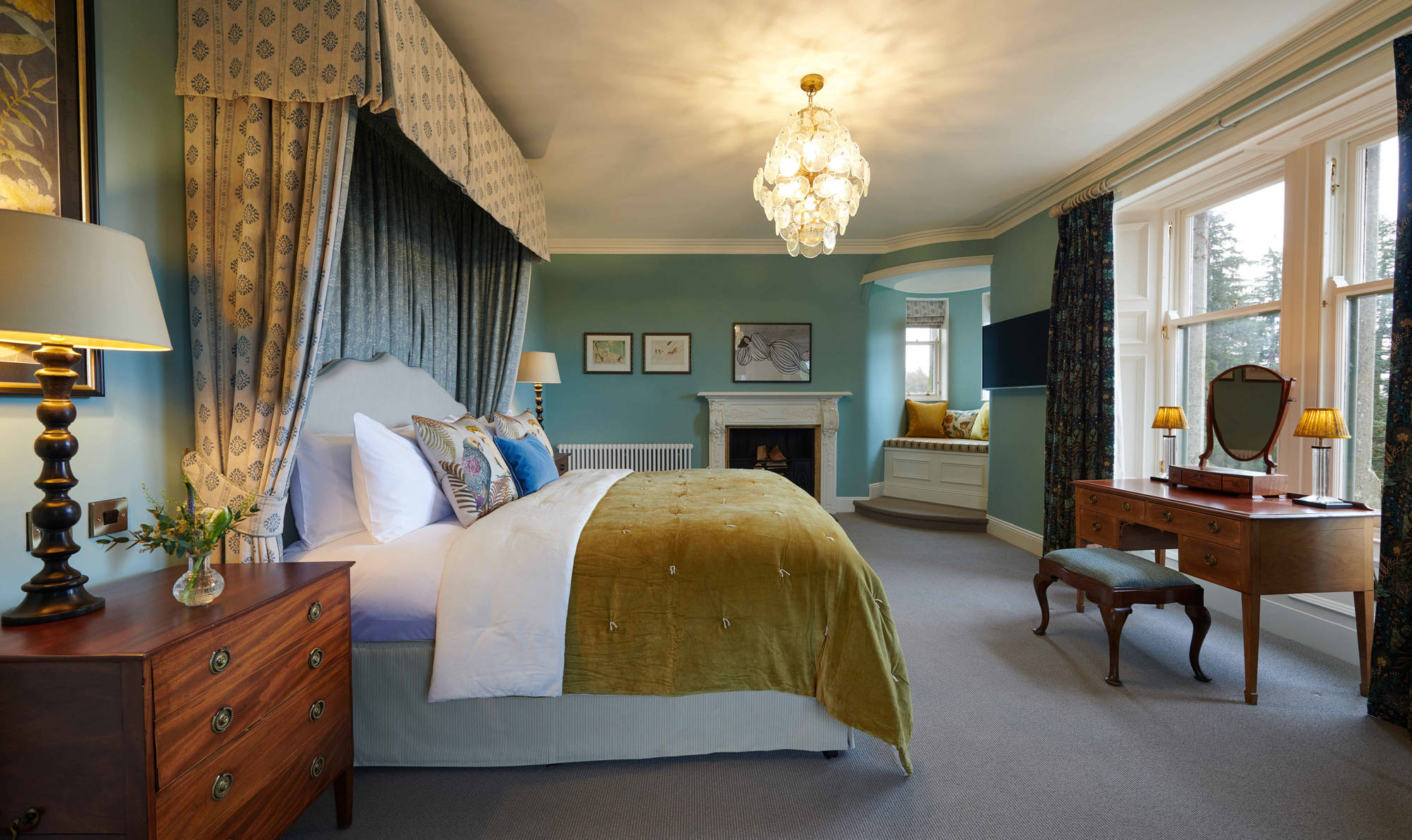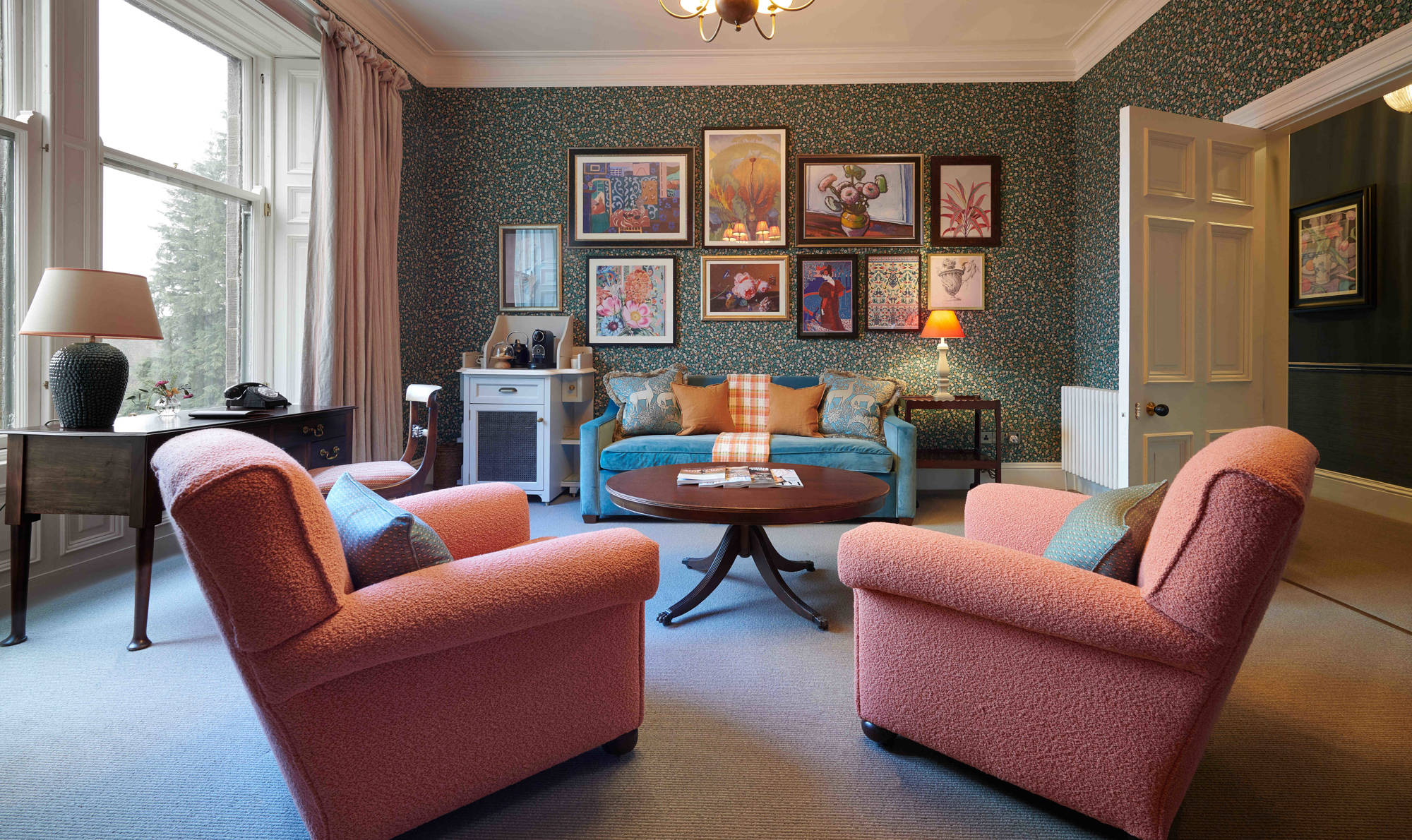 Let down your hair
Turret Suites
Enormous beds, dramatic windows, lavish bathrooms and swish sitting rooms. In either of our two Turret Suites, you'd be forgiven for thinking you'd woken up in a fairy tale castle.   
Each of these special spaces is adorned with statement furniture, rich upholstery and our singular country house style – with splashes of colour to be found amid the beautiful botanical textures, and thoughtful touches all around.    
Whether you choose to fill your stay at Cromlix with adventures in the great outdoors or simply curl up and sleep for a hundred years, either way, this treat of a suite counts as your happily ever after.   
From £750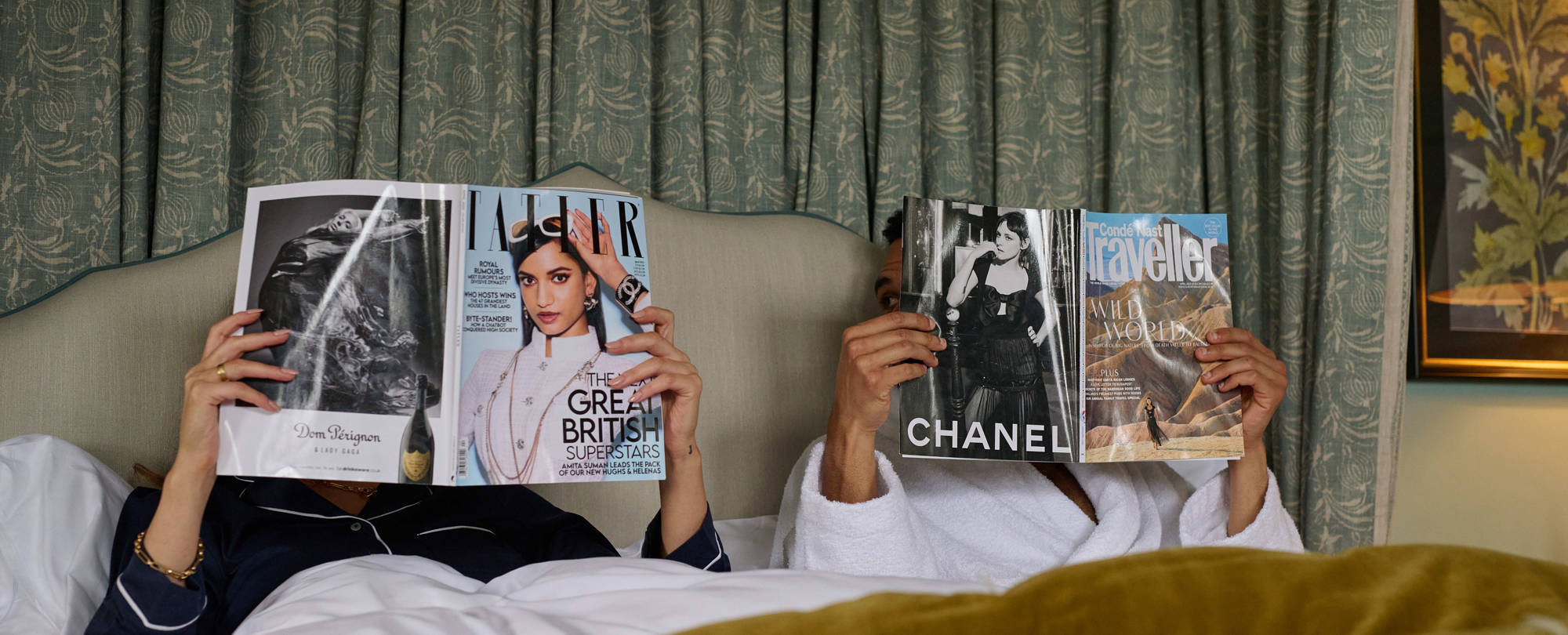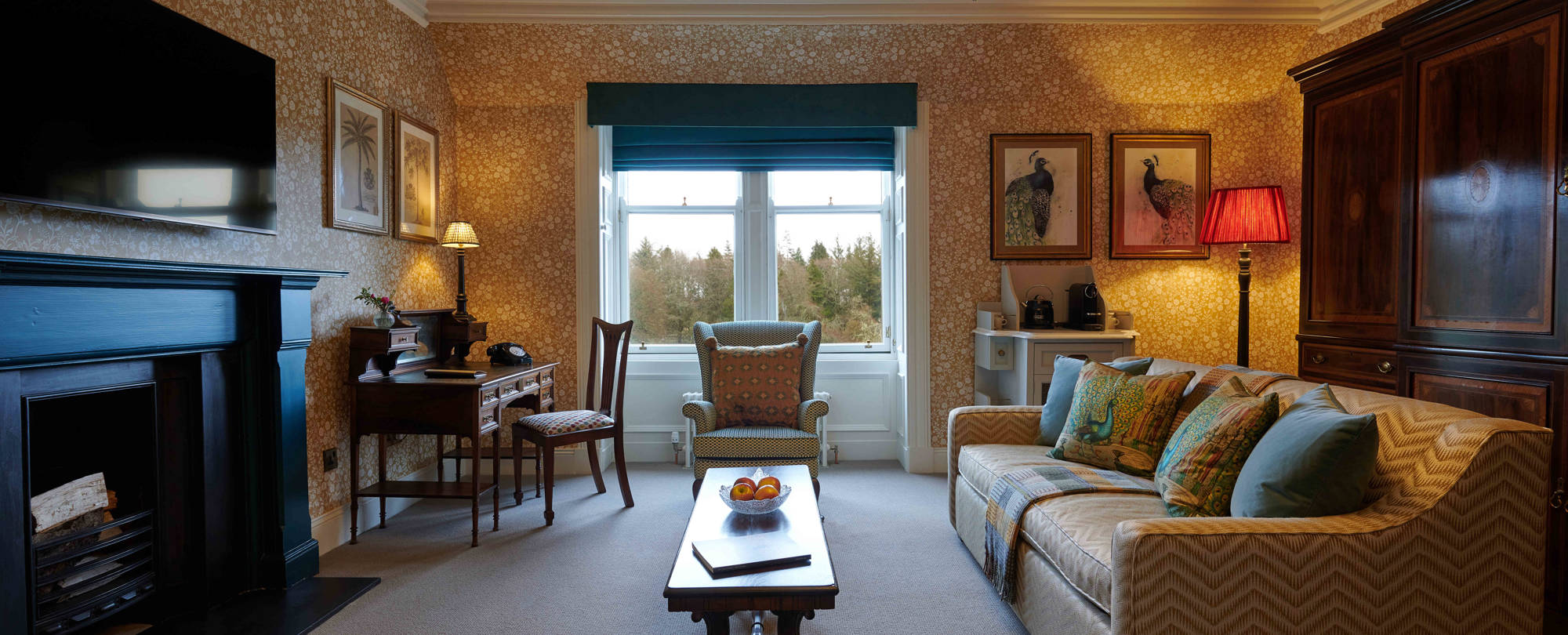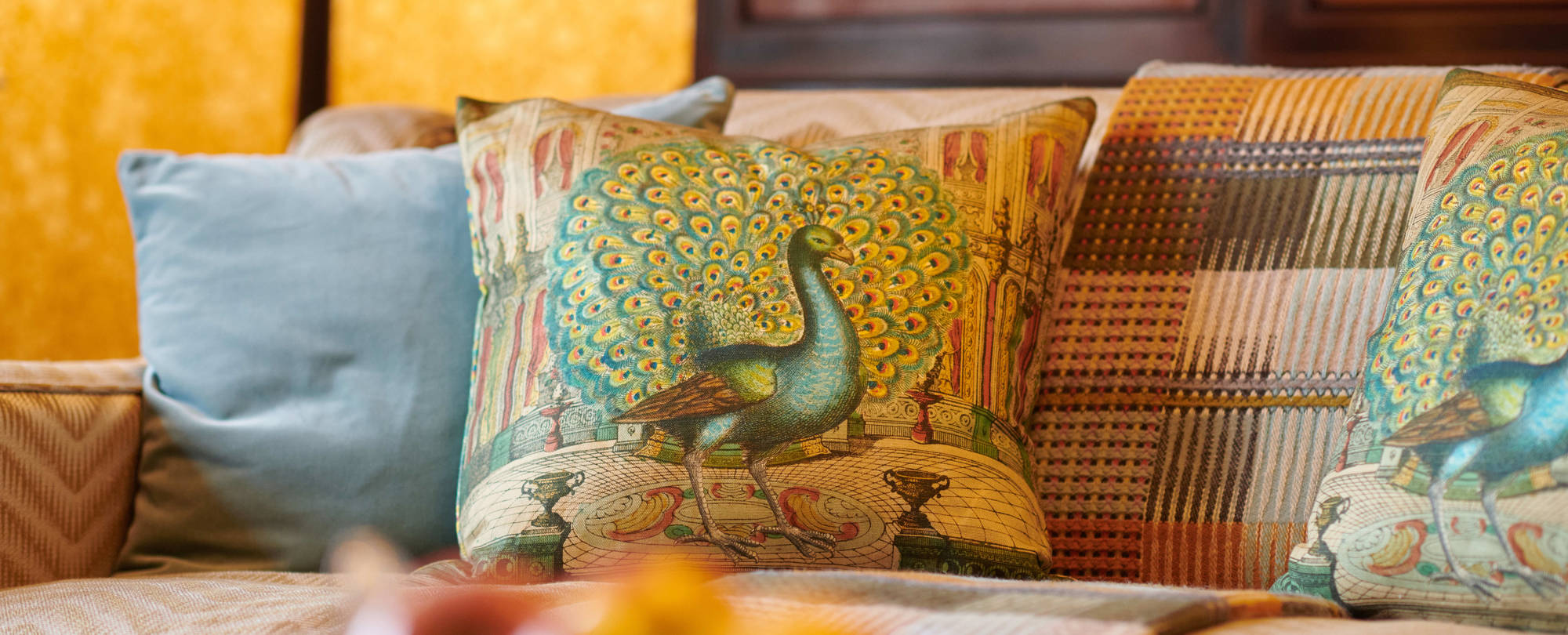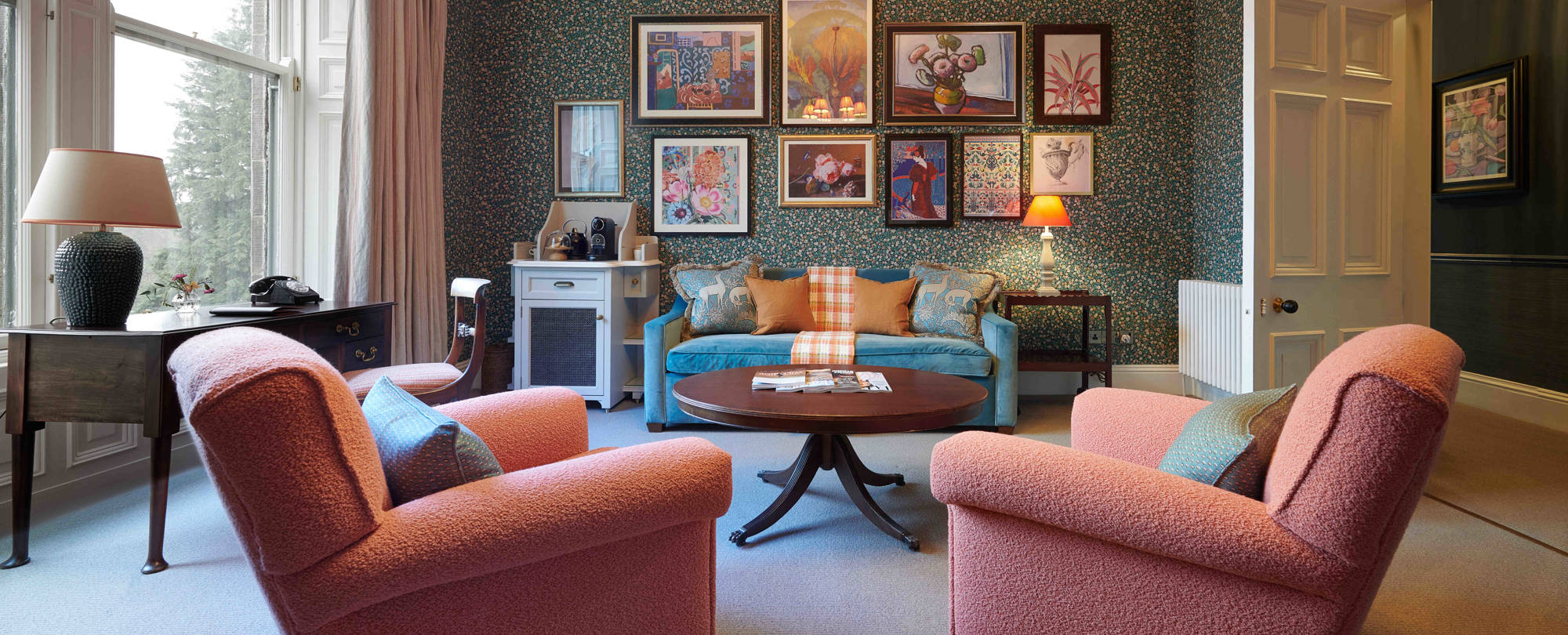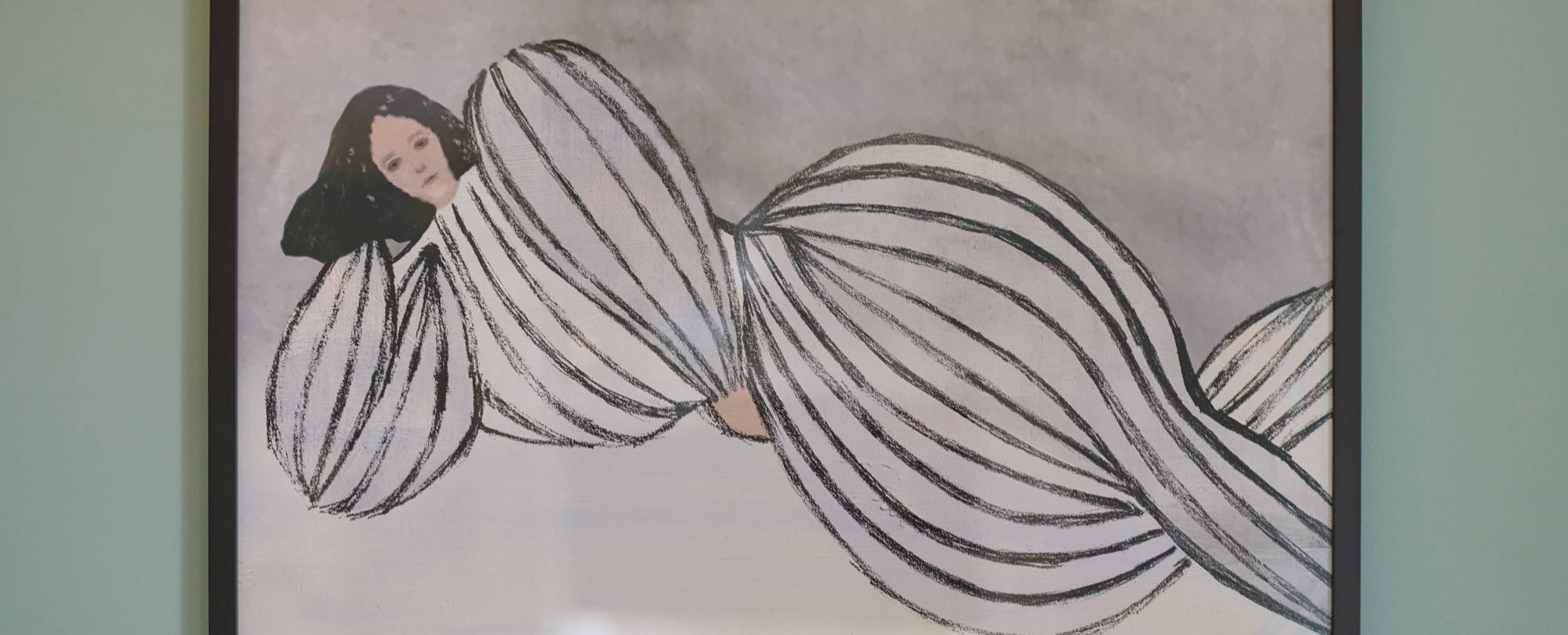 Garden and woodland views
Fully stocked, complimentary mini bar
Nespresso coffee machine and KitchenAid kettle
Super-soft bathrobes and slippers
MODM toiletries
GHD hairdryer (feel free to borrow our straighteners too!)
Flatscreen smart TV with casting ability
Bedside USB and USB C charging
Roberts radio and Bluetooth speaker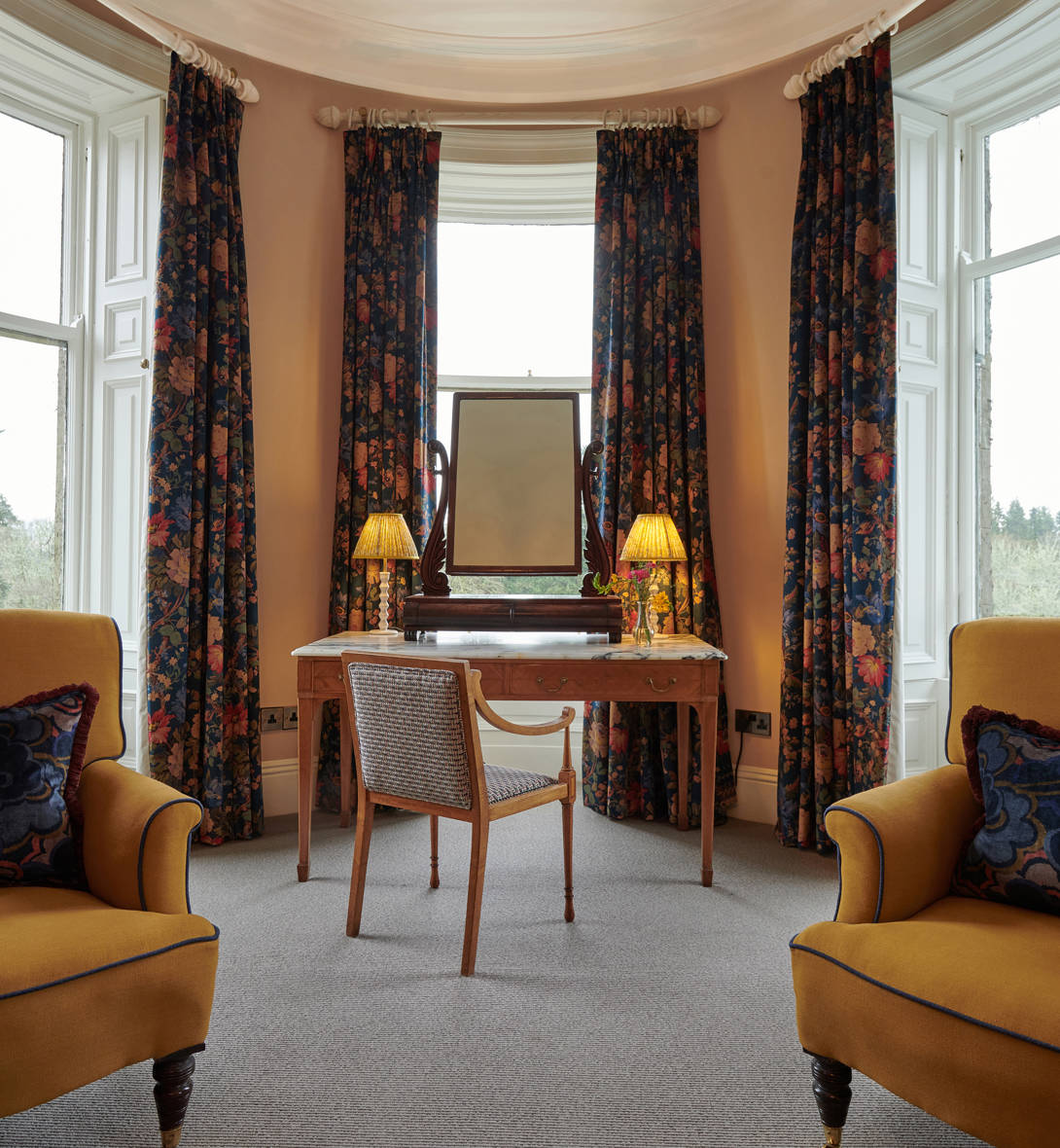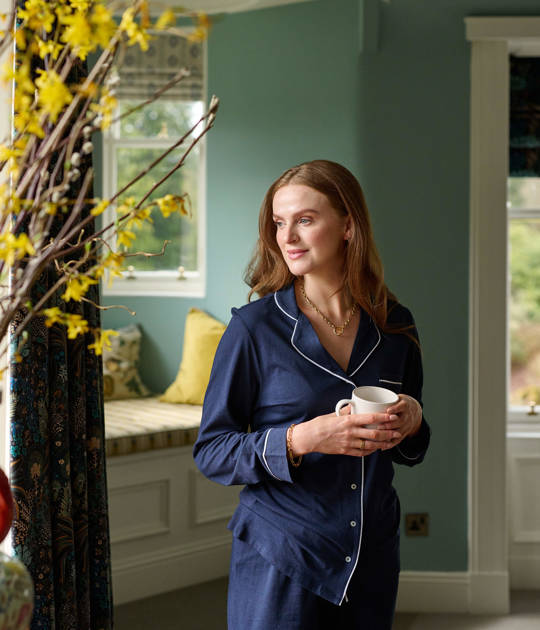 Curious about what else we've got to offer? Take a peek at our other rooms and suites.