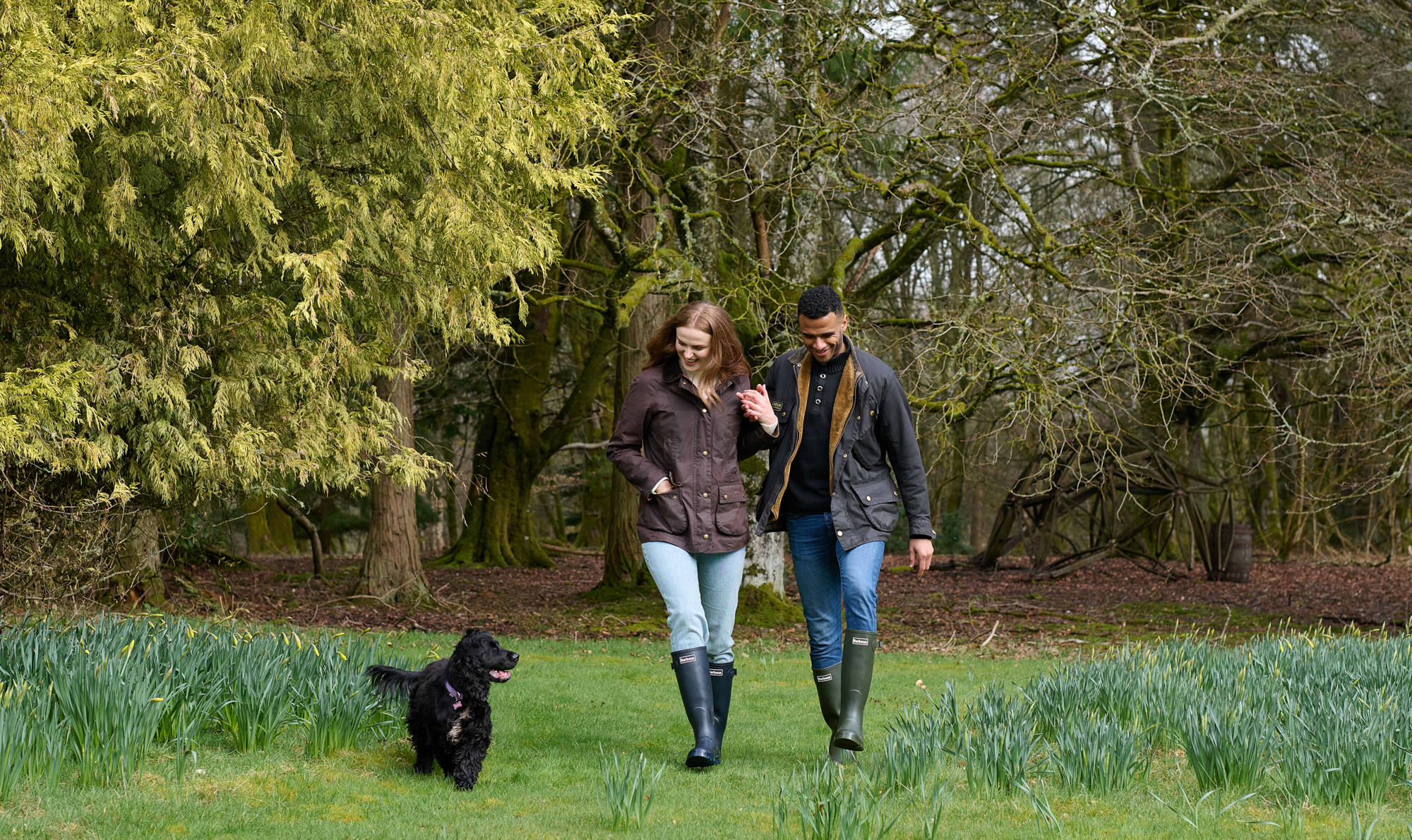 Stretch your legs and explore
Walks and jogging trails
Cromlix sits at the heart of 34 acres of sprawling grounds, woodland and farmland – the perfect location for those who love the great outdoors, whether it's a gentle walk around the kitchen gardens, a meet-and-greet with the hotel chickens, or a 5k run through the surrounding trails. 
Dunblane, the hometown of Andy Murray, is located just three miles from Cromlix and not only offers easy access to the Scottish countryside but also links to the cities of Stirling, Edinburgh and Glasgow. 
Within Dunblane there are plenty of things to see and do, from the Dunblane Museum to the beautiful Dunblane Cathedral, and of course the Golden Post Box, gilded after Andy won gold in the 2012 Olympics men's singles tennis. 
With parks and a river flowing through the town, Dunblane is also a lovely spot to simply walk or cycle through and enjoy. For more information on Dunblane please see: www.dunblane.info 
Just ask our reception team for more local recommendations.