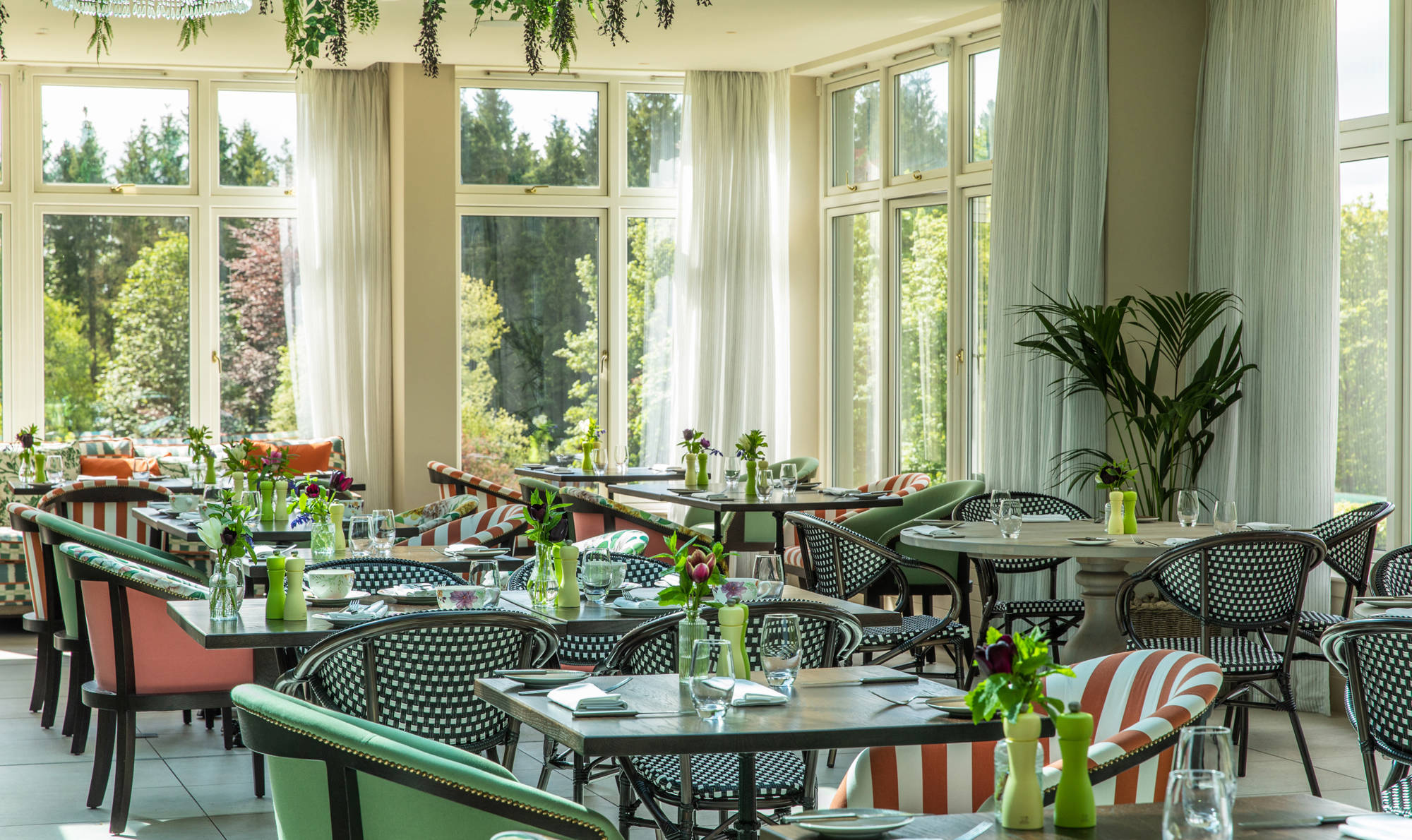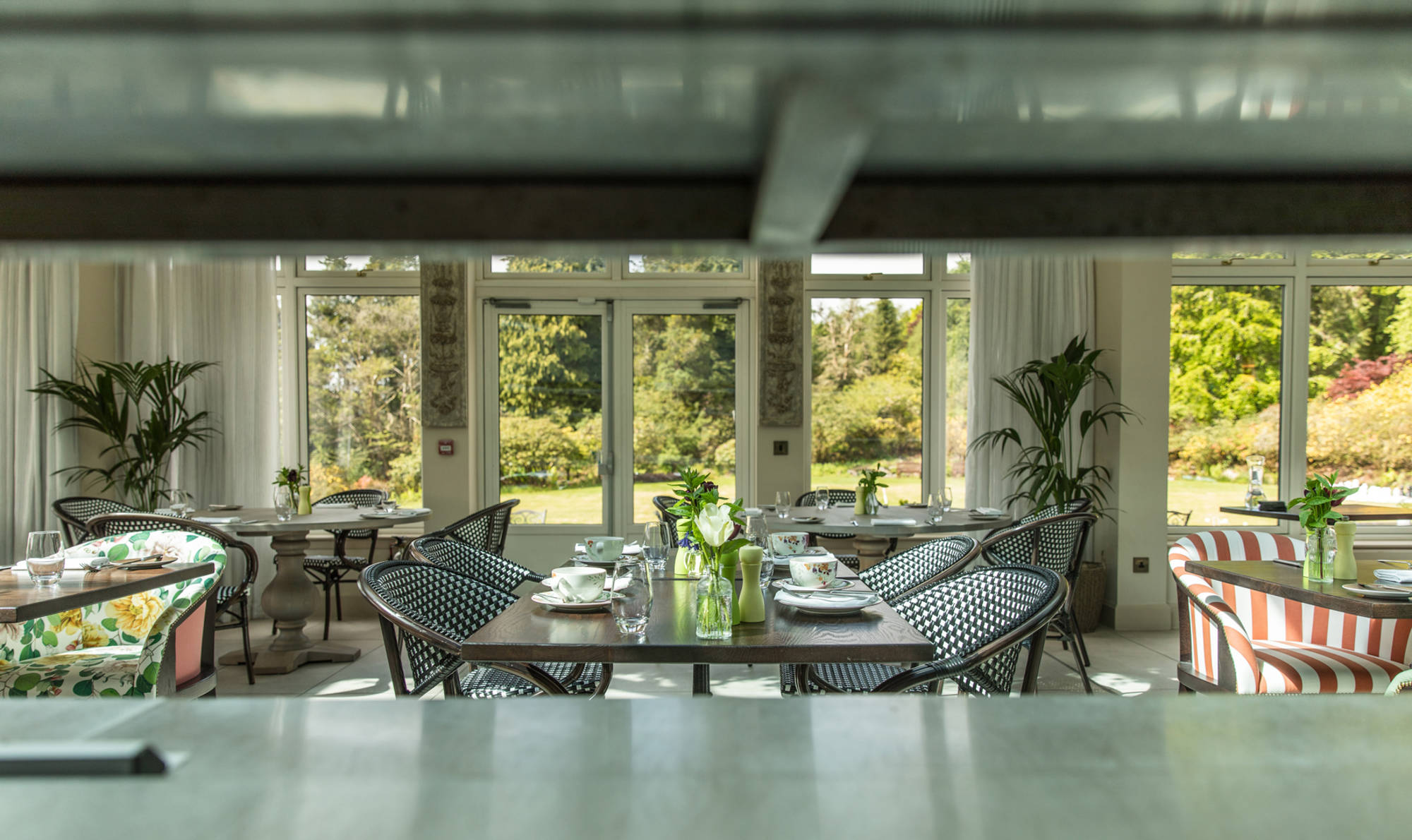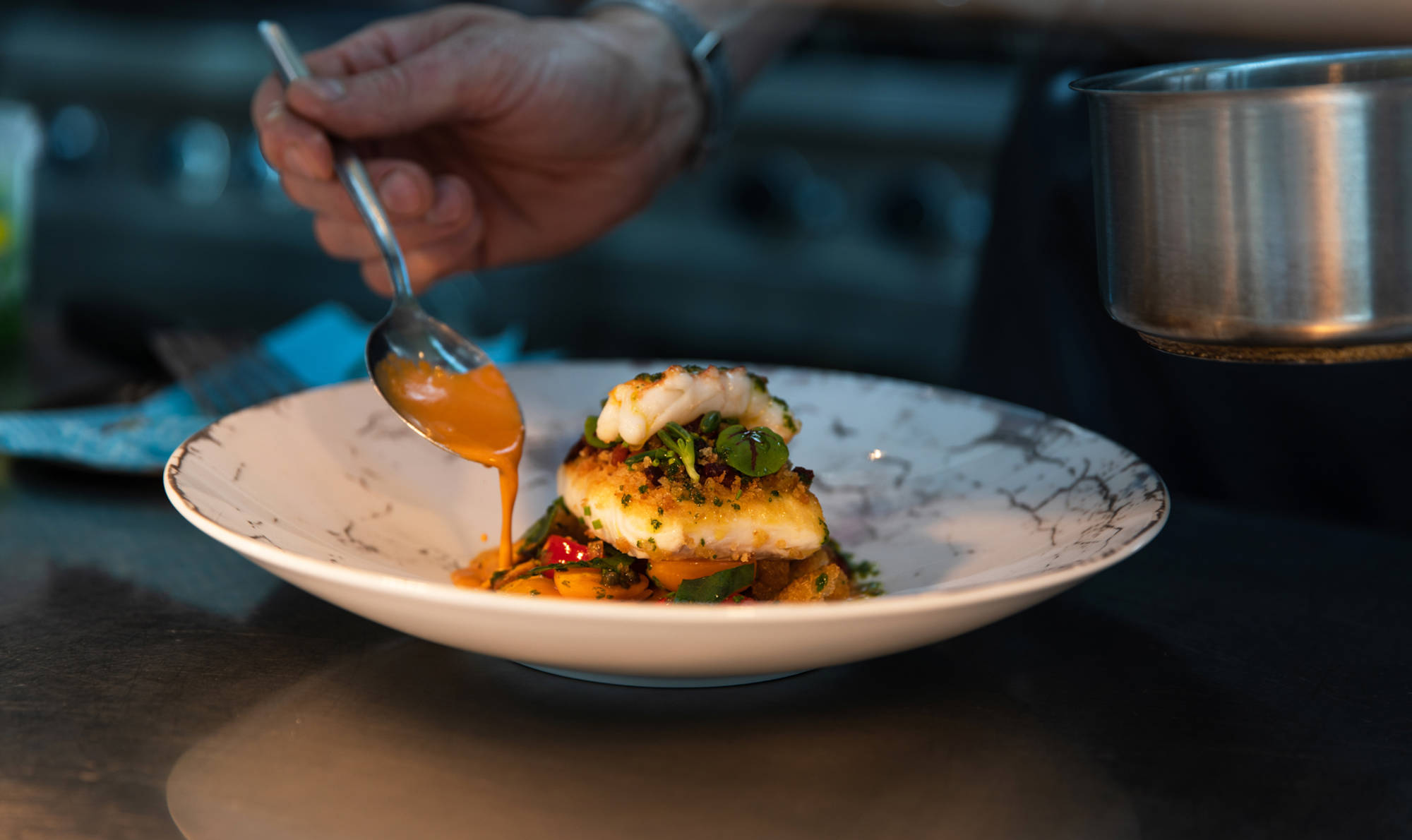 A feast for the senses
The Glasshouse
Be instantly uplifted as you step inside our fresh and airy Glasshouse Restaurant, which brings the outside, in.  
Here, we serve up thoughtfully prepared food and drink in a brasserie setting. Our cuisine is a celebration of simplicity done brilliantly, the Scottish seasons and the very best that nature has to offer.  
Drenched with natural light and alive from floor to ceiling with beautiful blooms, this atmospheric, beautiful conservatory is perfect for breakfast, lunch, dinner and the most special of occasions. We've filled this comfortable, casual space with original artwork, botanicals and vibrant fabrics, all working to complement the beautiful food served within. 
Whatever the occasion, expect a warm welcome from our front of house team, and the kind of engaging, heartfelt service that instantly puts you at ease.  
Executive Head Chef Darin Campbell and his team prepare wild and wonderful Scottish produce from our open kitchen, taking inspiration from our surroundings to create a landscape of flavour, colour and texture on every plate. 
We're fortunate to have a world of flavour, right on our doorstep. We source many of our ingredients from the local area, including the kitchen garden, and the nearby woodland. Join us at the table and sample our local, natural, beautiful food.  
Executive Head Chef Darin Campbell has overseen the Cromlix kitchens for ten years and plays a pivotal role in the direction of all our food and drink endeavours.
A passionate advocate for using locally sourced produce and only the finest ingredients, Darin carefully manages our chefs, gardeners and artisan suppliers, working with the seasons to bring the finest Scottish produce to every plate. 
His vision is always to reveal the best of our seasonal bounty through every carefully curated menu.