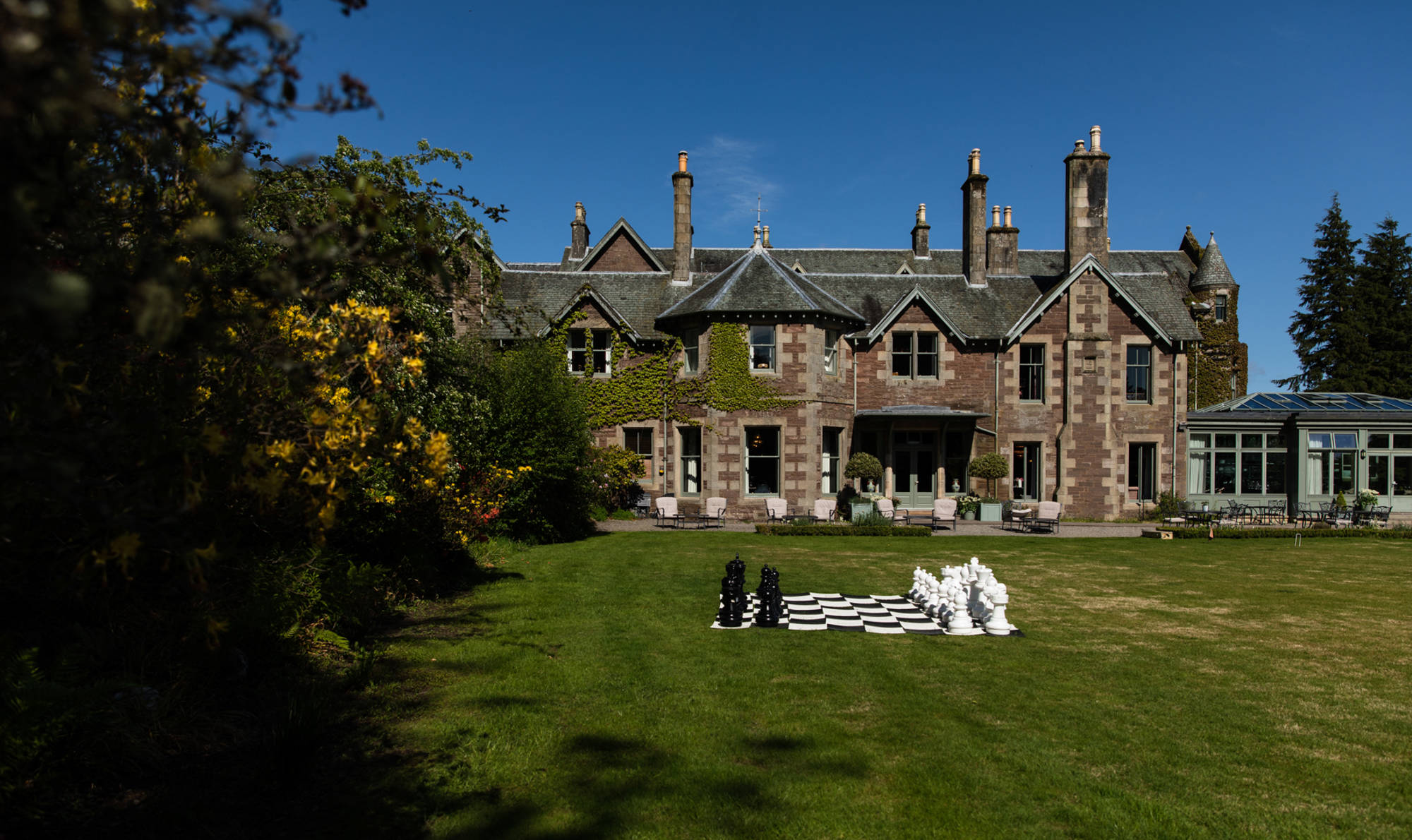 Welcome to the new Cromlix
The Ultimate Countryside Retreat
Allow us to reshape your expectations of a country house hotel experience. Cromlix is owned by Kim and Andy Murray. Nestled in the scenic Scottish countryside just three miles from Dunblane, Cromlix is located in 34 acres of secluded woodlands and landscaped garden grounds with its own chapel, loch and of course, tennis courts. The hotel offers 15 bedrooms plus a Gateside Lodge, The Glasshouse Restaurant, Bar and several gorgeous private dining & meeting rooms.
Our interiors are alive with the vibrant colours of nature, verdant greenery and botanical flourishes and filled with contemporary art and imaginative moments. We've drawn our inspiration from the hotel's setting, then sprinkled over a little fun and added a generous helping of drama.
Engaging but unobtrusive, we're always on the lookout for ways to craft special moments. We're in the business of effortlessness and joy – and luxurious, by nature.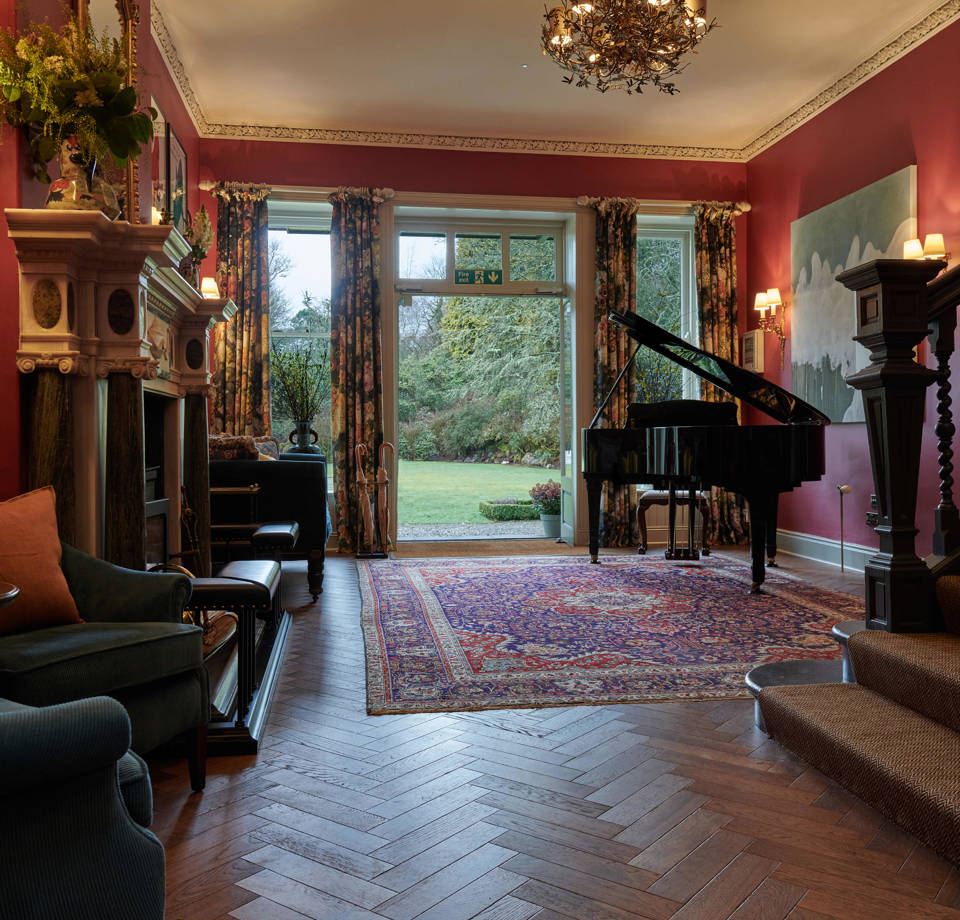 Cromlix re-opened on Tuesday 21st March 2023 after a 3 month full interior refurbishment. Our new website won't be ready until mid-May, so until then, we wanted to give you a sneak preview of what's been going on. We have been adding a few of our brand new photos to this website which we hope will give you a taste of what to expect.
Join Kim's guided tour of the Cromlix refurbishment here and find out more about Kim and Andy's favourite things to do.  As featured in The Sunday Times Style section 7th May 2023 edition.
Our doors closed to guests in early January and since then a very dedicated team of hard-working individuals have been pouring their heart and soul into creating a beautiful new Cromlix. Our walls, floors and everything in-between have been completely refashioned and we hope you like what you find. Our desire is to embody a relaxed yet luxurious country house aesthetic, with a generous helping of drama and a sense of humour too. All of this whilst retaining the focus on impeccable standards of service and attention to detail that our staff have worked so hard to become known for.
The refurbishment has been led by Kim Murray, with this completing the first phase of planned updates to ensure Cromlix continues to offer the perfect mix of luxury, ultimate comfort and vibrant elegance.
The hotel has been working with interior designer Suzanne Garuda to re-imagine the property and optimise the space both inside and out. Suzanne adds: "We have made things somewhat less traditional whilst retaining the classical roots of the hotel; using beautiful bold and dramatic colours, personal touches of flowers, books and artwork, and bringing elements of the beautiful Scottish countryside in to really reflect the unique, fun personality of this special house".
Cromlix embraces a reimagined style that's colourful, bold, unfussy, joyful and naturally uplifting; giving you the opportunity to enjoy an effortless take on the quintessential country house experience that can happen when elegance is undone. Alive with verdant greenery and botanical flourishes, contemporary art and imaginative moments, guests can unwind, be themselves and enjoy a warm and welcoming stay.
As well as the interiors, our brand identity is also currently being updated. For starters, you'll notice a new logo; it was inspired by the Virginia Creeper which adorns our turret façade. It's that same vibrancy and unbridled elegance that we wanted to inject into every corner of this business moving forward.
We very much look forward to welcoming both our returning and new guests!